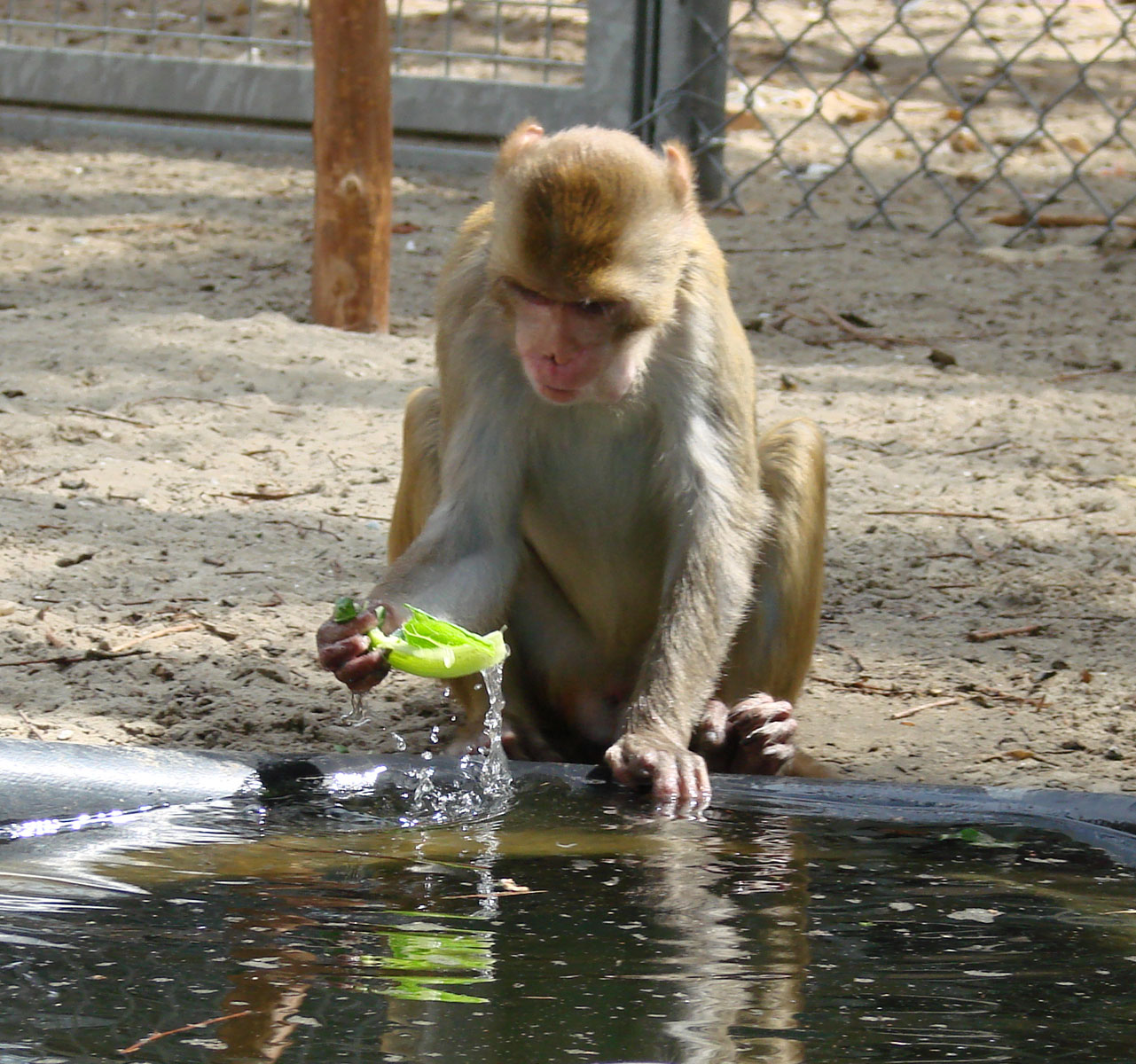 Prefer to watch videos?
And see what we do to make the life of our monkeys as pleasant as possible? Take a look behind the scenes at BPRC.
Go to the videos
The outdoor enclosures are large cages in which the monkeys have plenty of room to move freely and play to their hearts' content. In order to 'enrich' their lives, we give them many toys and pieces of equipment, such as fire hoses, roosts for them to sit on, balls, trapezes and mirrors. Onze animal care workers have even been granted awards for their efforts to ensure that BPRC's monkeys have high-quality living conditions.
Additional attention
The cages in the buildings used for the experiments are smaller than the outdoor cages. The animals cannot go outside when they are in the indoor cages, but also here, we seek to make their lives as pleasant as possible. We place the monkeys, in pairs or in groups, in cages in which they have a reasonable amount of room to move around and where they can interact to their hearts' content. Our animal care workers pay special attention to the animals living here, for instance, by giving them additional enriching activities and additional training.
Food enrichment items
Another major component of our policy is so-called 'food enrichment'. This means that we offer animals who are subject to an experimental protocol something new every day, ranging from icecream to food puzzles. We described and explained all forms of environmental enrichment used at BPRC for the various species of monkeys in the 'Enrichment Manual for Macaques and Marmosets' we drew up in association with EUPRIM-NET.
Voluntary cooperation
For several years now, BPRC has engaged in animal training, designed to get the animals to cooperate with the researchers of their own accord. The purpose of this training is to ensure that the experiments can be carried out in a smooth and anxiety-free manner. For this reason, animal training is an important part of our enrichment strategy. Animals who learn how to cooperate, for instance by touching a target or drinking from a syringe, experience less anxiety during the performance of certain procedures. By means of so-called 'Positive Reinforcement Training' (PRT) we reward our animals for their good behaviour (e.g. by giving them peanuts and raisins) and ignore their poor behaviour. This highly effective method is based on animals' natural ability to learn from their experiences.