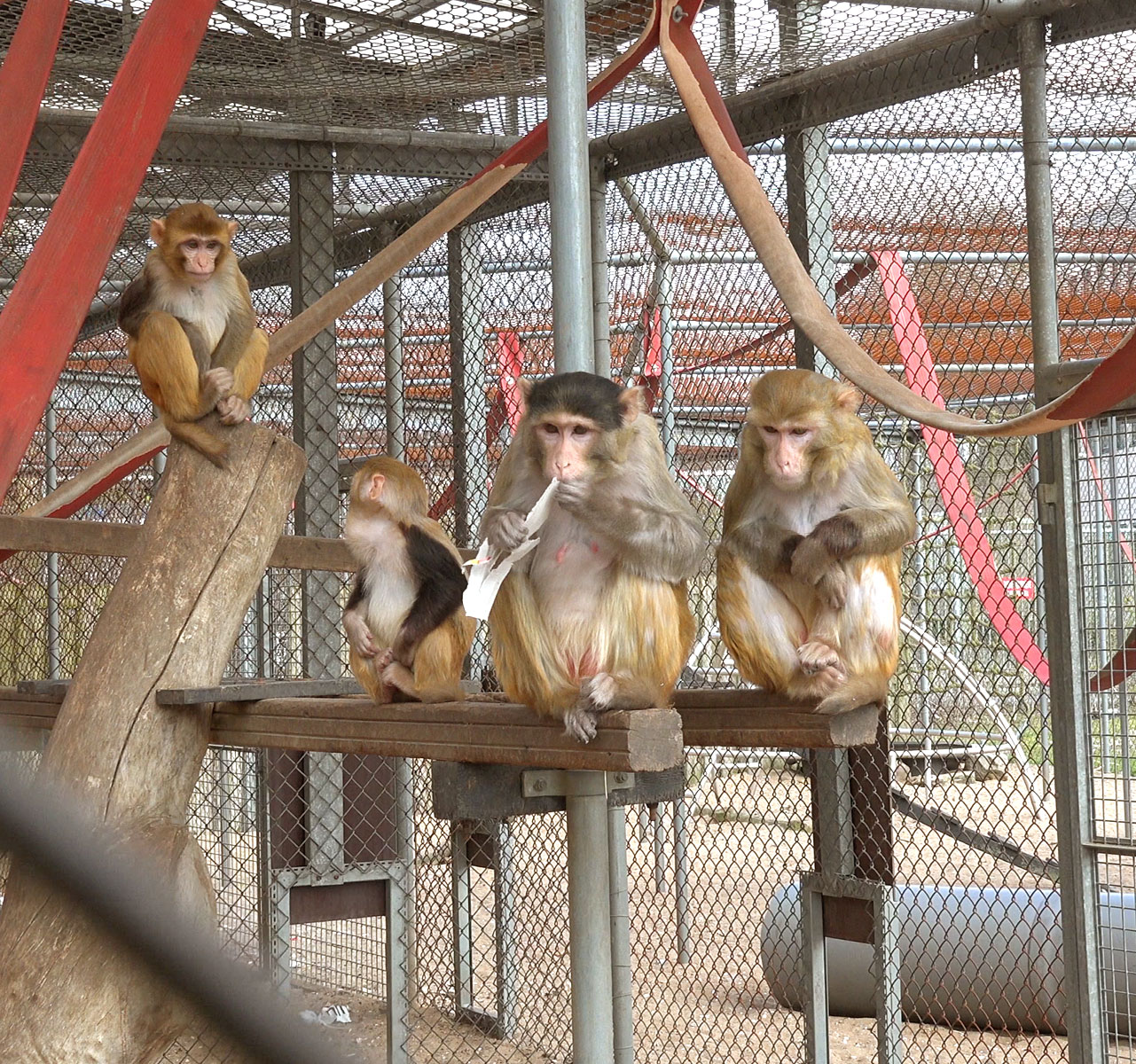 Prefer to watch videos?
And see what we do to make the life of our monkeys as pleasant as possible? Take a look behind the scenes at BPRC.
Go to the videos
We need to perform animal tests for the development of vaccines and medications against life-threatening diseases worldwide. However, we do ensure that the animals used for these experiments lead the best lives we are able to give them.
As pleasant as possible
Our animals, born and bred to serve science, deserve the very best lives we can give them. We endeavour to give them good lives every day. As long as animal testing continues to have to be performed, we will seek to give our laboratory animals the most pleasant lives we can give them. This means that they must be able to engage in the kind of behaviour that comes natural to their species. It should be noted here, that far from all of our monkeys join experiments.
Highest standards for animal welfare
BPRC has an excellent reputation when it comes to knowledge, colony management and accommodating and looking after its animals. We apply sophisticated methods so as to minimise the discomfort experienced by the animals to the maximum extent possible, and we have a transparent policy with regard to animal welfare.
Research for better health care and improved well-being
We obtain our most reliable study results when our monkeys are properly looked after and receive the best possible veterinary care. Under such conditions, we need fewer animals for our studies, too. For instance, one of our vets has made a study of what can be done to further improve the monkeys' veterinary care and welfare, e.g. new ways of tranquilising them and giving them general anaesthesia. Read more about this study and its results here.
Large, modern and social enclosures
Thanks to a major grant by the Ministry of Education, Culture and Science, we were able to create (in close consultation with animal welfare experts) several large group cages that enable us to breed our animals. In other words, our animal enclosures have been given a complete make-over. As a result, nearly all of BPRC's monkeys now live in groups in large and modern enclosures. In addition to the large colonies used for breeding purposes, BPRC has developed large cages for the units at which experiments are carried out, in which the animals can live together and be sociable. Moreover, our animal behaviour experts keep a daily eye on the accommodations and composition of the social groups.